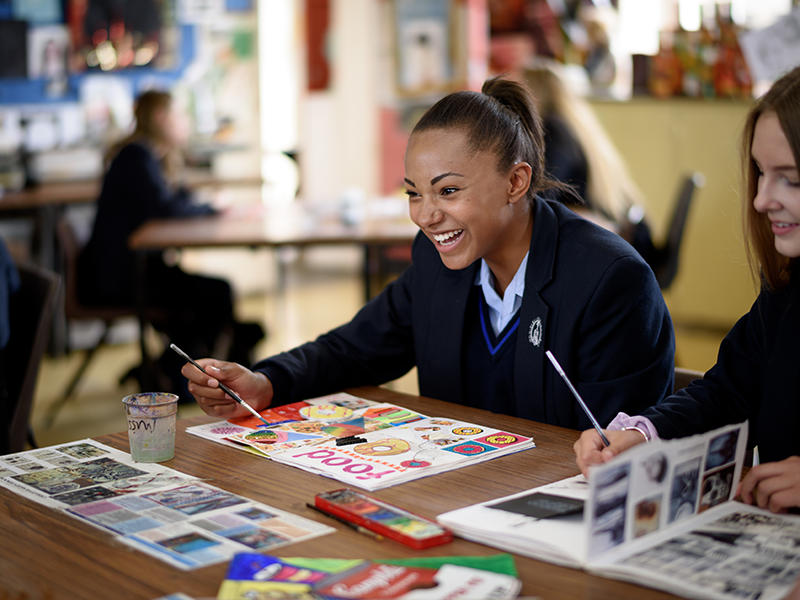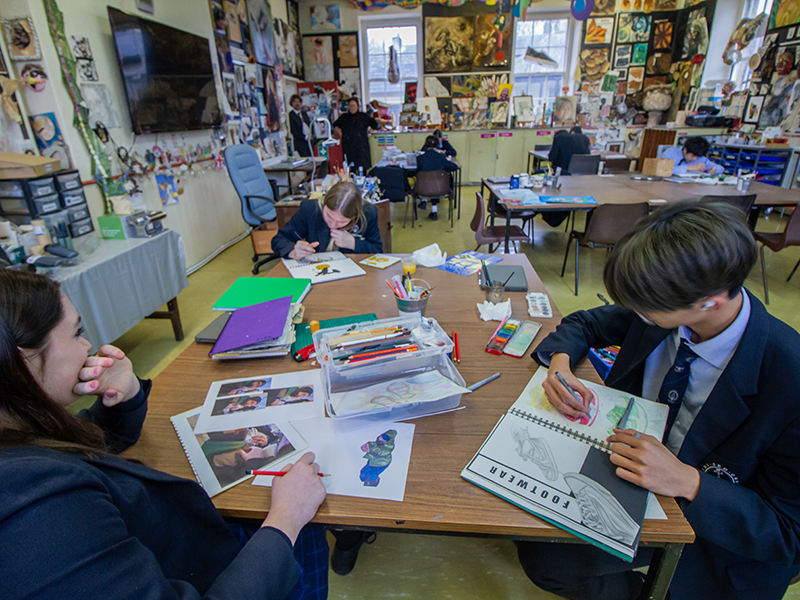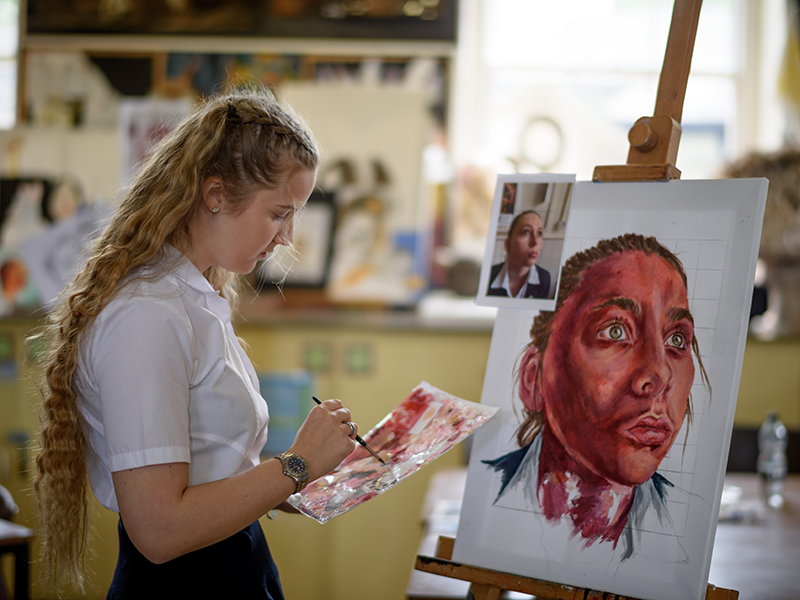 A-Level Art & Design (Fine Art)
Art plays an important role within the curriculum followed by pupils at Ackworth. It is our belief that Art stimulates creativity and imagination, as well as enable pupils to acquire skills which are transferable to other subject areas and to life beyond school. Implementing this belief has served to enrich our students' lives through developing their sensory perceptions and analytical skills. Art increases our students' self-confidence as they exercise their ability to make judgements and to express opinions. In doing so, they can then form their own individual ideas and perceptions. Our students' experiences are enhanced by the access they have to the studios during evenings and at weekends and by visits to both local, national and international galleries. Art at Ackworth provides students with the opportunity to enjoy interacting with, and creating, art in a stimulating and supportive environment. In addition, the skills learnt will equip students for future creative careers such as an artist, architect, game designer, illustrator, photographer, stage set designer, or multiple careers in fashion and textiles, to name but a few. Self expression is actively encouraged through the artwork, the written word and discussion. These are valuable tools for all aspects of future life. Furthermore, Art provides a sound background for other less obvious careers where the ability to think differently and creatively gives an individual the edge on the competition.
Department Staff:
Sarah Rose & Matt Sanderson
Exam board: AQA
Syllabus code: 7202
Module and course content:
COMPONENT 1: PORTFOLIO (COURSEWORK)
60% of A-Level – 96 marks
You will produce one project during this period, developed in response to a theme. You will evidence the journey from the initial starting point to the final piece/s.
You will demonstrate your observational drawing skills, your knowledge of other practitioners' work and your ability to create in-depth visual research. You will also
submit a research-based essay (1-3,000 words) that is linked to the artists you have been studying for this component.
COMPONENT 2: EXTERNALLY SET ASSIGNMENT (EXAM)
40% of A-Level – 96 marks
Exam papers will be issued to you from February 1st. There will be 8 different starting points (themes) set by the exam board and you must choose one to base your project on. This component will culminate in a 15 hour exam, set over 3 days, when you are required to produce a final piece for your project.