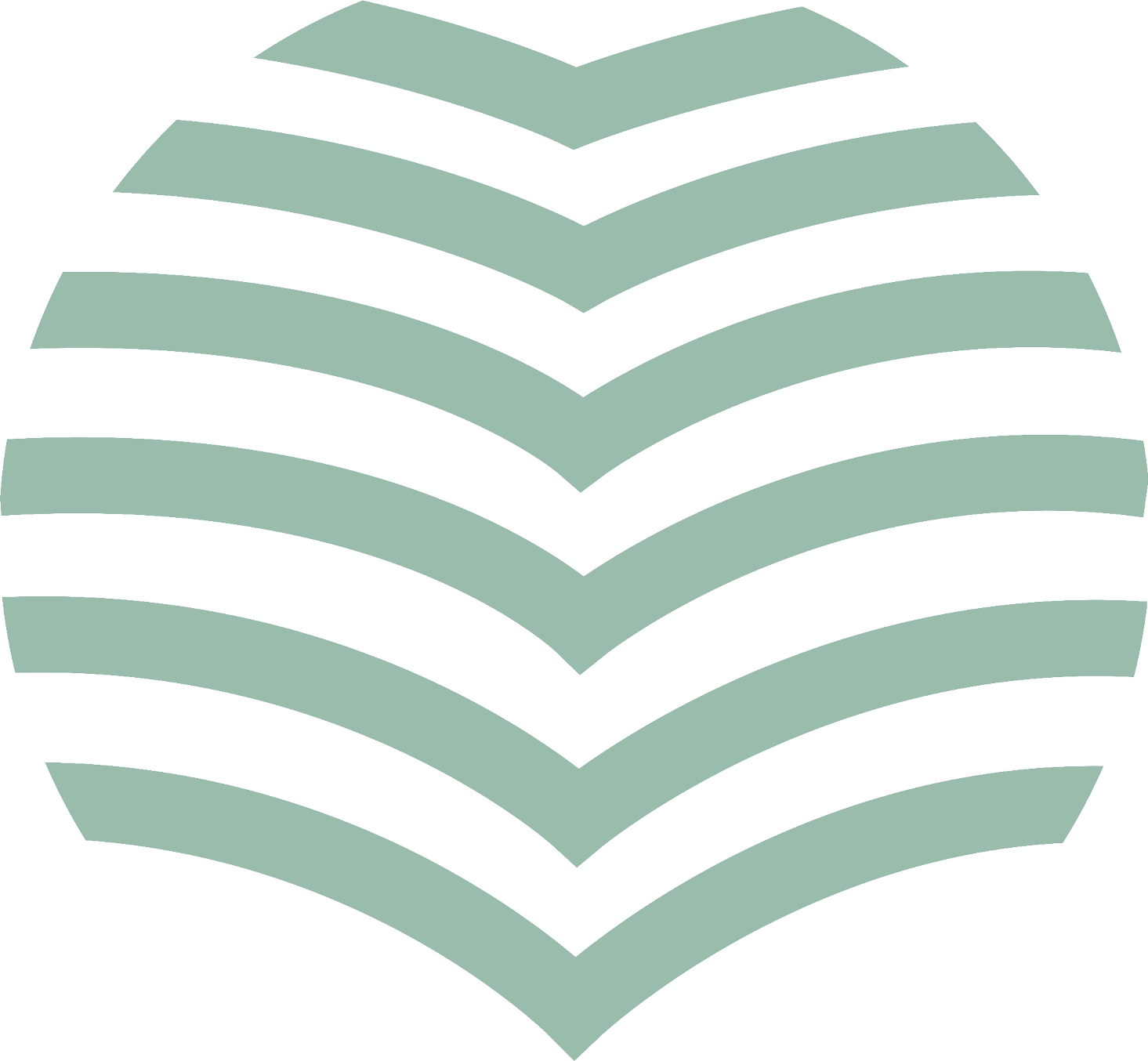 NURSERY AT
ACKWORTH SCHOOL
2.5 – 4 years
Learning in love and equality in our nursery school
Nurturing hearts and minds
Welcome to Ackworth School nursery in Yorkshire, where children from 2.5 to 4 years old are nurtured in a loving and inclusive environment that promotes their social, emotional, and intellectual growth.
We believe that every child is unique and has their own gifts and talents to offer, so we've created a space where pre-primary school children can explore their interests, express their creativity, and develop their skills through play-based learning activities that are both fun and challenging.
Our nursery school is located in a beautiful, safe setting within our purpose-built Junior school, Coram House. It is a warm, stimulating environment, designed to improve all areas of your child's development.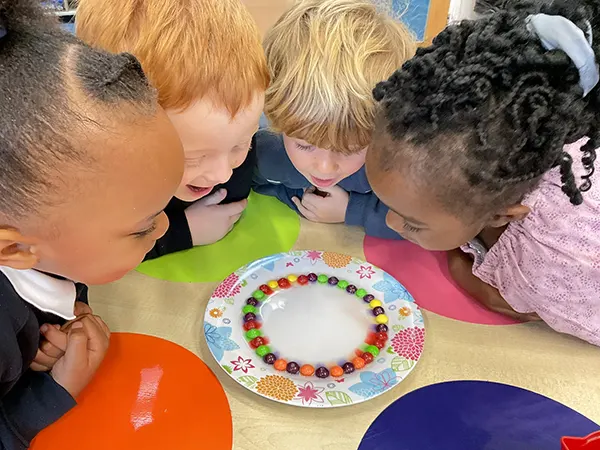 Exploring the great outdoors at our nursery school in Yorkshire
Our nursery school in Yorkshire is well-equipped, with large play and learning spaces, both indoors and outside. We pride ourselves on taking learning out of the classroom and our nursery school is no different. Our 'great' outdoors includes our forest school, the River Went, an orchard, a sheltered space, a fruit and vegetable plot and a mud kitchen!
Pre-primary school children enjoy a varied range of activities and specialist teaching from all of our departments. Which means they get to experience our stimulating Forest School sessions – learning under a dense canopy of trees within the school's exciting woodland areas.
Other specialist sessions laid on for our younger children include PE, music and languages. We focus a lot of energy on the arts to maintain high levels of creativity, from painting and model-making, to drama and music workshops. Pupils of all ages take part and they take great pride in their work, so we display it proudly throughout our nursery and the wider school.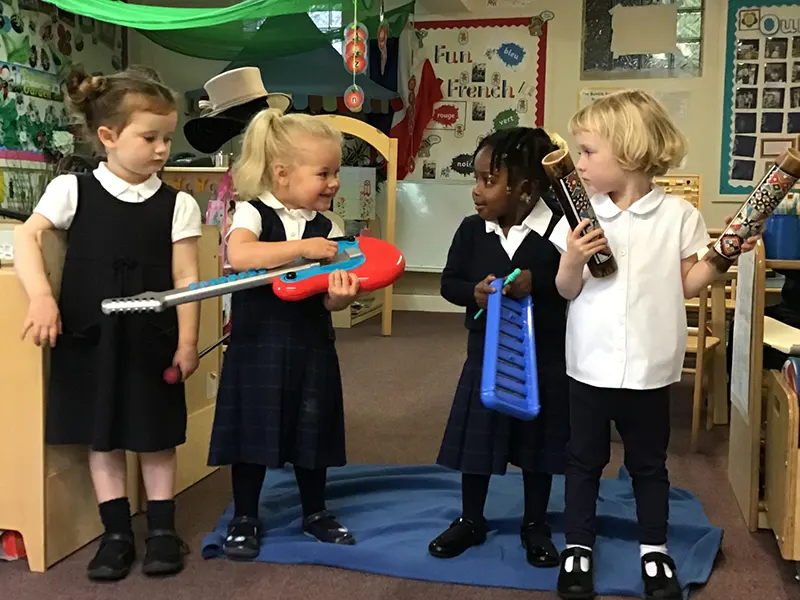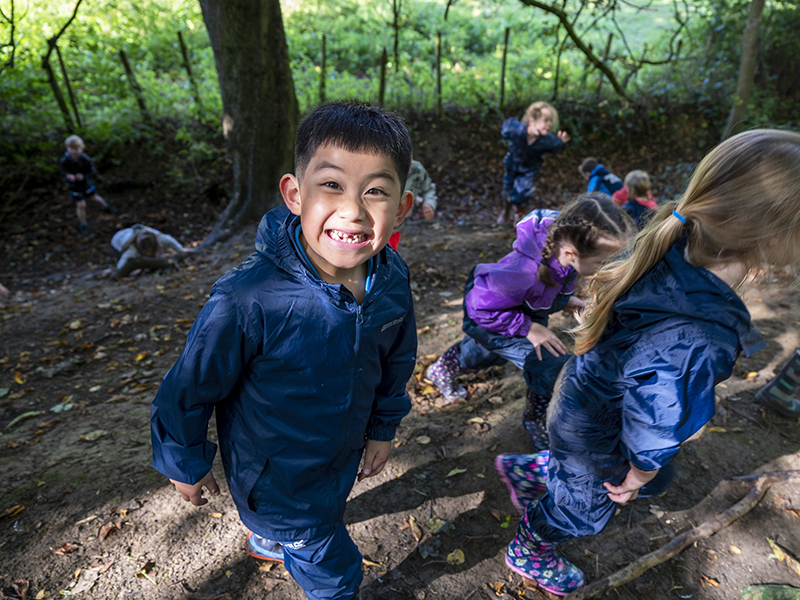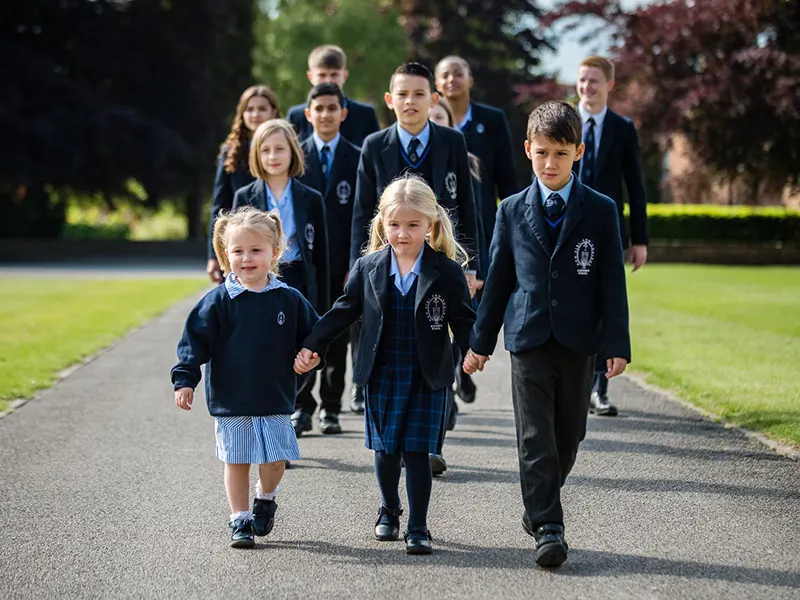 Nursery school education is led by an experienced and professional team of Early Years practitioners who promote respect, empathy and kindness. We believe that learning is a collaborative process that involves both the child and the teacher, and we work closely with families to support each child's individual needs and learning styles.
We plan educational activities with an emphasis on fun, enjoyment and challenge, so our children adopt a positive attitude towards learning which creates a solid foundation for their future education.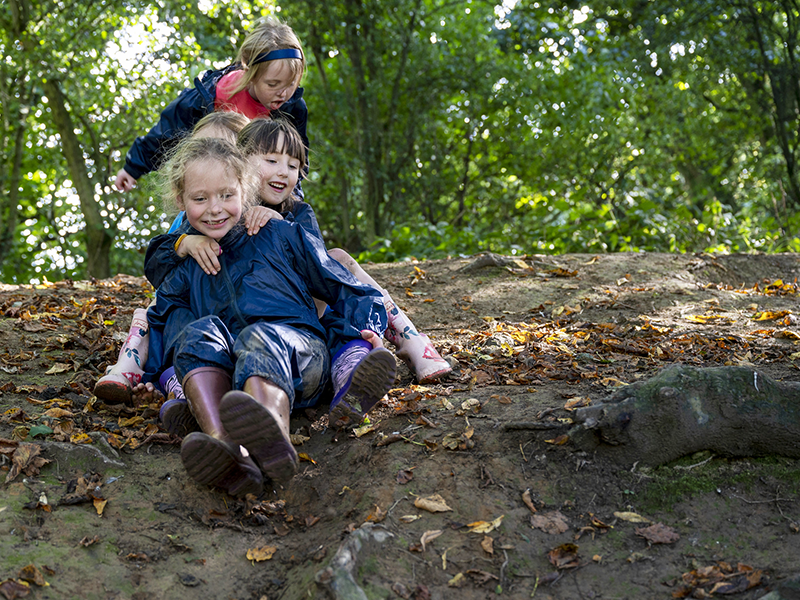 Stepping out of pre-primary school … and making new waves!
During the summer term, we offer special Kindergarten sessions for the older nursery children to make their transition into junior school as smooth as possible. These confidence-boosting sessions help the children step up, and strive out into the next exciting chapter of their schooling. As well as meeting their new teachers and learning where their educational journey will take them next, we offer them swimming lessons so they can make a splash in our school pool.
Come and join our nursery school community
We welcome families from all walks of life and backgrounds to join our nursery school community in Yorkshire, so we offer a wide variety of sessions to choose from. Childcare is tailor-made to suit the needs of you and your child, so we provide 'taster sessions' to make sure we are a good fit. Please complete the form and get involved.