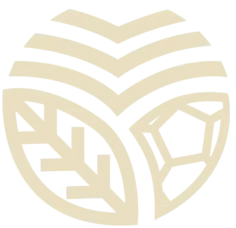 FOOTBALL AT
ACKWORTH SCHOOL
Ackworth School Football Academy
In partnership with Harrogate Town AFC
Ackworth School, in partnership with English Football League Two club Harrogate Town AFC, is proud to offer an elite football development programme launching in September 2023.
Many players will choose to join the Academy alongside their Sixth Form studies. Two study routes are available: traditional A-Levels, or the BTEC Extended National Diploma in Sport (equivalent to three A-Levels) for those wanting a more vocational education. Those pupils joining the Academy in years below the Sixth Form must take the required academic course appropriate to their age and ability and involve themselves in the school's co-curricular programme.
Places in the Academy are limited and preference given to students already enrolled at Ackworth School. Football Academy scholarships are available for those who meet the required standard.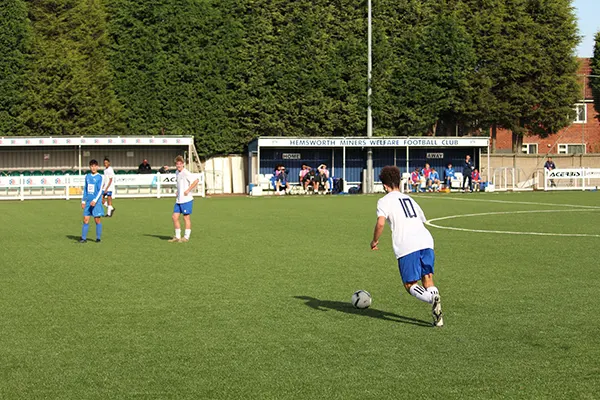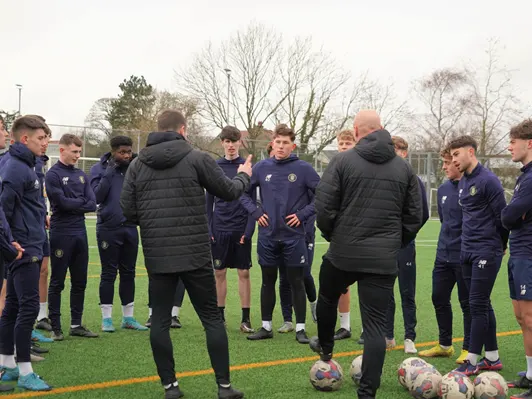 The Programme
Students enrolling in the academy will benefit from high levels of contact time per week with our school-based UEFA licence qualified Director of Football. This will comprise of regular individual and group skills coaching sessions, regular football matches for both the Academy (and for the school when possible), and supervised strength and conditioning training.
The Player Development Centre (PDC) programme centres around the 5-Corner Model Approach, which covers the Physical, Technical, Tactical, Psychological and Social aspects of football.
 Our PDC coaching syllabus includes: 
Developing play from the back
Defensive mentality in the defensive 1/3
Rotation, creativity and movement in the middle 1/3
Defensive organisation in the middle 1/3
Creative movement, crossing and finishing in the attacking 1/3
Pressing from the front in the attacking 1/3 
Strength and Condition Training
Our Academy has a lead Strength and Conditioning Coach whose role it is to ensure that all players develop their physical attributes to the maximum. Individual training programmes can be created to support players overall fitness. 
Our purpose built fitness suite features a wide range of state-of-the-art cardio, resistance and functional equipment, as well as all the free weights you'd expect.
All academy players complete regular fitness testing across the season to monitor progression through several different tests.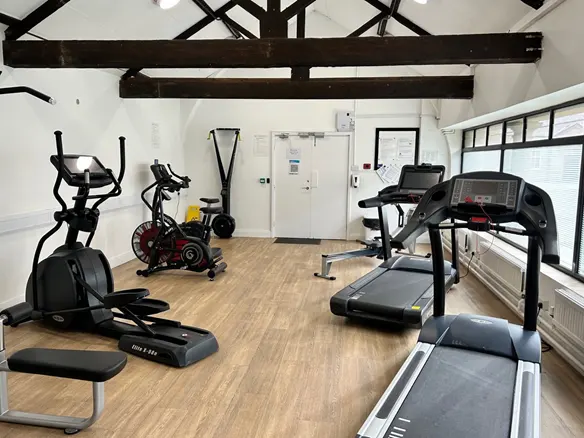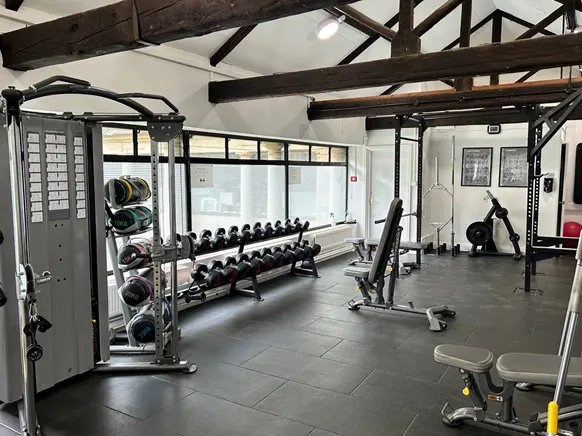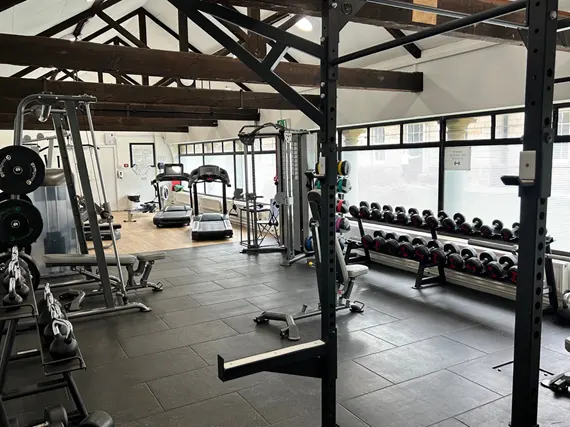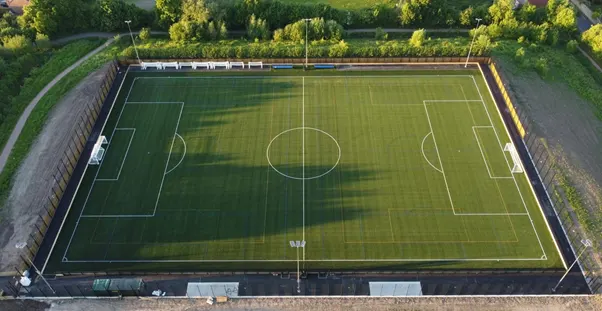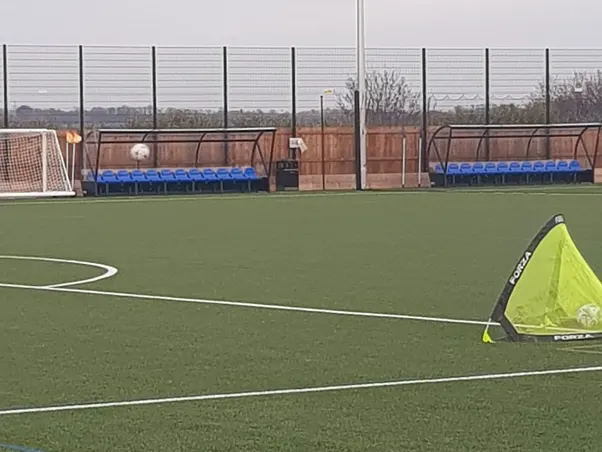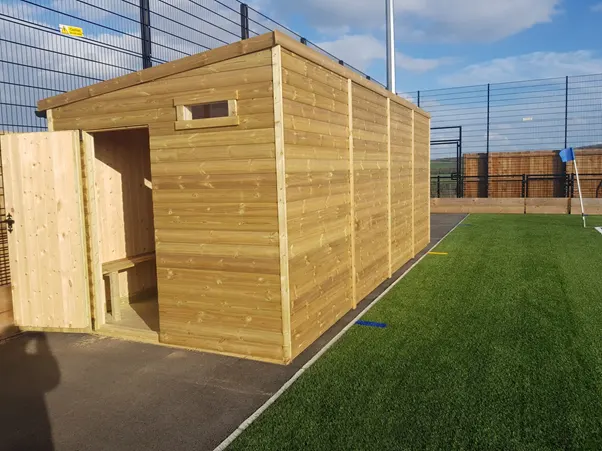 Training Facilities
The home of the Academy is a brand-new state of the art 3G Astro turf pitch, built in 2022 for £1.3 million which is just ten minutes from Ackworth School. Both matches and training sessions are played here which give our players access to the best possible facilities. In addition, we have a newly refurbished gymnasium within the school ground with a huge selection of cardio and conditioning equipment as well as an indoor swimming pool.
Admission Requirements
Entry to the Ackworth School Football Academy will be through the School's normal admissions process.
At Sixth Form level, pupils must take three A-Level subjects, or the BTEC Extended Diploma in Sport, and maintain a high level of academic performance in addition to involvement in the School's co-curricular programme.
Football Academy pupils in years below the Sixth Form must take the required academic course appropriate to their age and ability, and involve themselves in the School's co-curricular programme.
Football ability will be assessed either through in-person skills assessments or via video footage when a visit to Ackworth School is not possible prior to admission.
For more information please contact admissions@ackworthschool.com or call 01977 233621.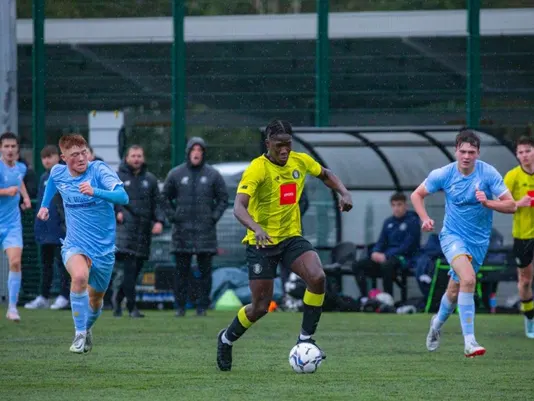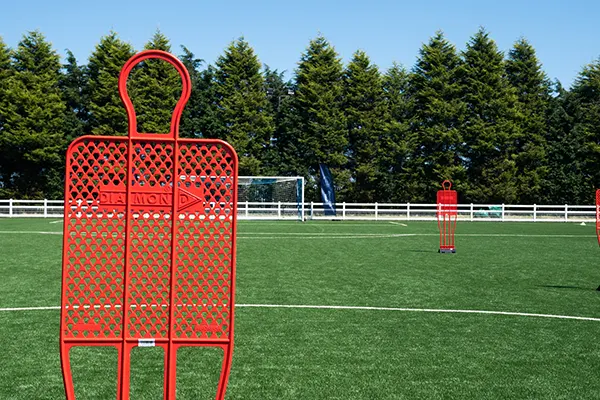 Harrogate Town AFC Values
Hardwork– We work hard to maximise our team strength
Integrity – Striving for the highest standard on and off the pitch
Development– We ensure all our players are given the best opportunities to develop as a player
Pride – Proud to wear the Harrogate Town badge and what it represents
Respect – Promoting respect throughout the club
Fun – Always play and train with a smile on our face
Harrogate Town AFC Links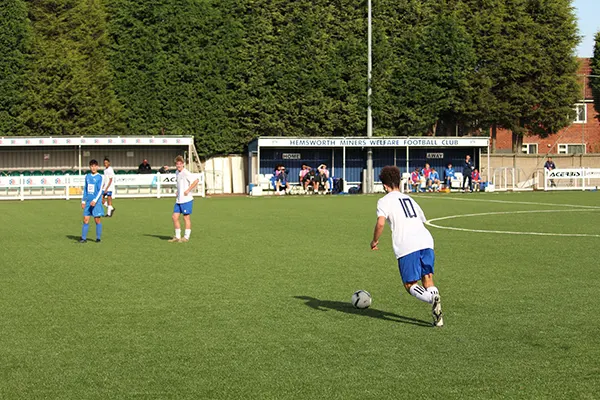 Sports Facilities
Sporting facilities at Ackworth: