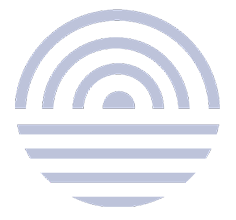 BOARDING AT
ACKWORTH SCHOOL
Welcome to Boarding at Ackworth School
Since its foundation in 1779, Ackworth has always been a mixed boarding school and currently about one-third of the Senior School boards. We have one boarding house with boys and girls living together – with separate sleeping areas of course! Our main aim is to provide a 'home from home' – a place where boarders can relax, feel safe, enjoy each other's company, or at times find a quiet place to wind down or work, and somewhere where they can find support and help if they have any concerns or worries.
Ackworth has developed a flexible approach to boarding in response to parental and student needs. Some students only go home for the three main holidays, others go home most weekends. Some board for the whole of their time at Ackworth, others board for perhaps one or two years.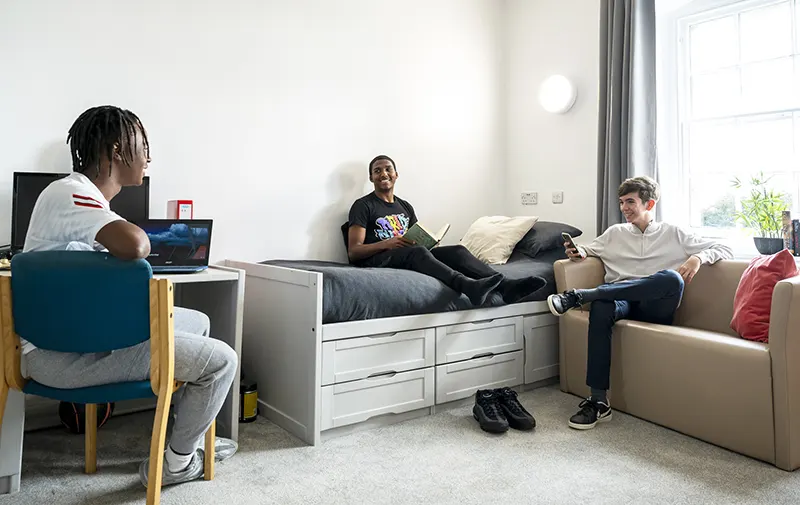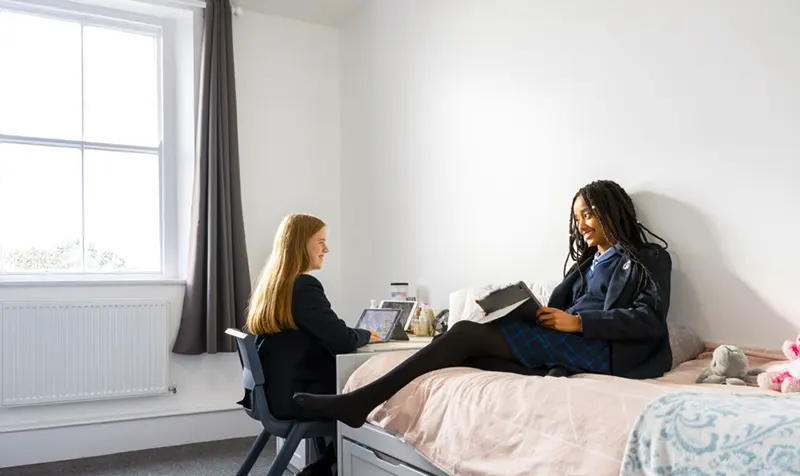 About half of the boarders are from overseas, the rest come from many different parts of the UK. Some board at Ackworth because it is a Quaker School and/or their parents came here, others are first generation boarders who perhaps board because both parents work and boarding saves them spending a great deal of time driving to and from School.
Most boarders share a bedroom with one or two other students. There are common rooms for playing table tennis, watching television and other such activities, or for simply having a chat over a cup of coffee and a piece of toast.
Resident teaching staff are available at all times and other staff, including the Head and Deputy Head, live on-site.
We cannot replace parents but we do everything we can to make boarders feel at home. The boarders learn to live in a tightly knit community with a wide age range and a strong international mix. There has to be give and take, and older students provide a helping and supportive hand. All of this is immensely valuable but, above all, many boarders simply find boarding fun.
 Boarding helps students to focus on study.
Time and energy are not wasted on travel and boarders have access to the School's excellent library late into the evening and throughout the weekend.
Sixth Form boarders have shared studies as well as their bedrooms and some day scholars switch to boarding in the Sixth Form. They do this partly to take full advantage of the facilities for study and social interaction offered by the School and partly to gain a degree of independence which will prepare them for living away from home when they go to university.
Boarding at Ackworth School starts from age 11 (year 6)